Enhance UX in Salesforce Experience Cloud With Gamification
Members in an online community like being engaged.
And for this, it is important to create a gamified experience for them.
The factor of competition plays a major role in keeping community members engaged.
That's why community managers should focus on gamifying their online community. However, the standard gamification elements in a Salesforce-powered community offer lesser engagement.
This is where ScoreNotch enters into the picture. It is a Salesforce-native solution that helps in gamifying online communities with dynamic gamification elements.
In this blog post, we will take a look at gamification in Salesforce communities and the features that ScoreNotch offers to enhance it.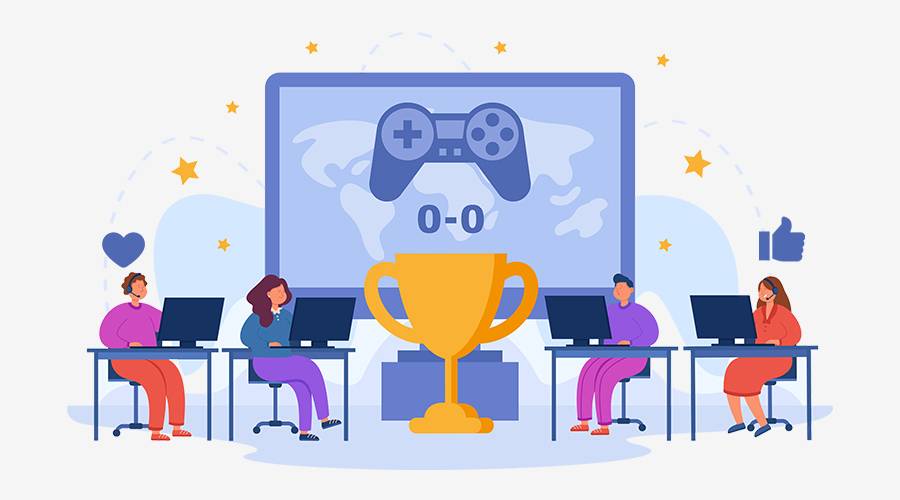 ScoreNotch Features for Enhanced Community Engagement
In a Salesforce-powered community, user experience is an important aspect that drives success. And ScoreNotch helps you to make the most out of your Salesforce-powered community. 
A few notable features of ScoreNotch are: 
Reward users with badges and points who have interacted in the community  
Allow users to feel a sense of competition with a leaderboard. When users get to the top, they become great advisors in the community 
Allow users to view their data spanning days or even months
Allow users to search for and view user details to further increase the sense of gamification 
Also, there are several functionalities on ScoreNotch such as 'ScoreCard,' 'Glance,' and 'View all' that enhance the user profile. 
With ScoreCard, users can view their current stats and how much they need to engage in order to reach the next level.
In Glance, users can see a detailed view of their earned badges and missions. 
In View all, users can access the available data and missions for a specific community.
Additionally, ScoreNotch has multiple in-built themes for the leaderboard component, which makes the job of the community administrator much smoother. 
Admin Functionalities of ScoreNotch
It is a Salesforce-native and Lightning-ready solution that helps gamify all Salesforce objects, standard as well as custom. 
It can be easily configured according to the demands of your organization with the drag and drop feature. 
It allows migration of gamification elements such as reputation points, levels, badges, and more from Salesforce to ScoreNotch.
ScoreNotch's Gamification Elements 
Once you have installed the ScoreNotch package on your Salesforce Org, you can control the gamification criteria of your community.
You can leverage the following gamification elements for engaging users in the Salesforce-powered community.
Reputation Points – It enables you to configure events to help you decide how your users get points for active participation. 
Reputation Levels – This feature enables you to segregate the users in your online community based on the points they have earned according to the criteria defined by the community managers. 
Additionally, users can add, remove and name the levels. They can also define a point range and set a unique range.
Benchmark Scoring – Benchmark scoring allows you to reward the active users of your online community for creating or updating the records on standard and custom Salesforce objects. 
Missions – Missions enable users to learn and improve their skills. While achieving a mission, they stay engaged and become top performers in the community, which further motivates them to stay engaged. You can create missions that repeat over a day, week, month, or according to your requirements. 
Now that we know the amazing features of ScoreNotch, let's have a look at its benefits. 
Benefits of ScoreNotch
It can be customized to administer user behavior in a community
It can be managed and set up easily 
It gamifies all fields on all Salesforce objects
It provides the relevant metrics to track the success of gamification in your community
If you want to elevate the gaming experience on your Salesforce-powered communities, watch a demo and learn more about the admin and community features of ScoreNotch.
Conclusion
Online communities are a great way for customer engagement. However, in order to do it right, you need dynamic gamification elements in your community so that the activities that you conduct encourage participation. ScoreNotch with its various functions is a community gamification solution that enhances community experience and user engagement by going beyond standard gamification functionality.
Looking to Scale Up Gamification in Your Salesforce-Powered Community? Let's Talk!