Get an overview of ScoreNotch's key features that take your gamification score up a notch.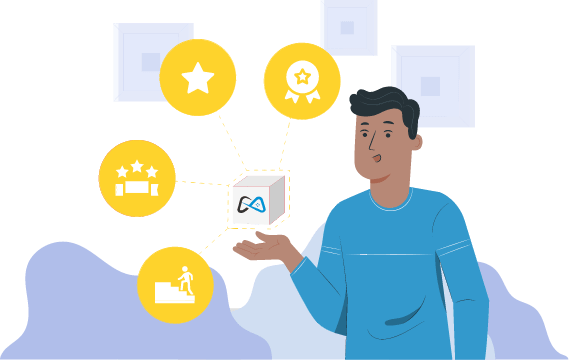 Reputation Points
Benchmark Scoring
Reputation Levels
Badges
Missions
Leaderboards
Migration
Reputation points reflect the trust a user holds in the community. If a user has more reputation points than others, it's because they have posted more useful content. Assign points to users when they answer questions, share posts, and exchange knowledge in the community, as a community manager.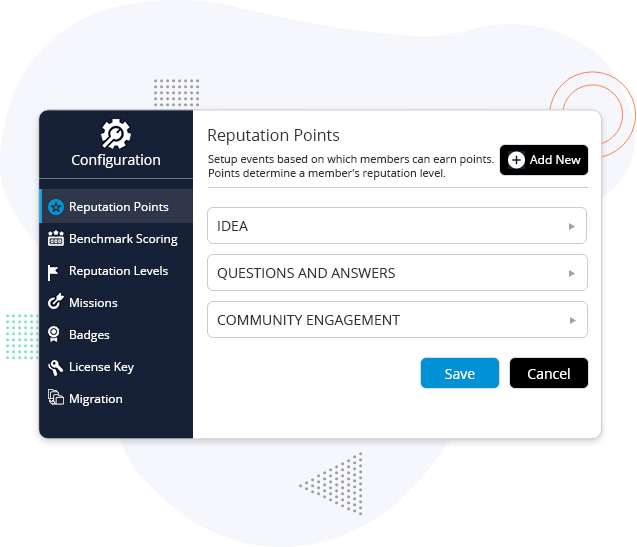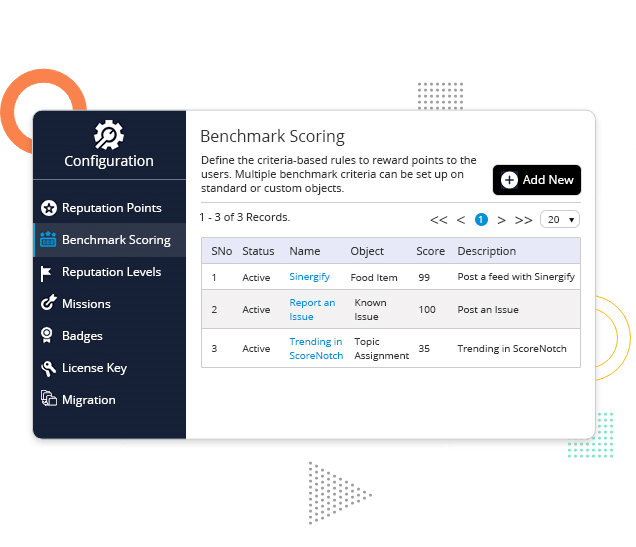 Promote a product or feature, and initiate discussions among users by setting up a points system in the community. As a community manager, reward users for creating or updating records on (standard or custom) Salesforce objects as per pre-defined criteria.
Enable users to strive towards contributing to the community in order to progress through reputation levels. Build healthy competition with a reputation system and determine reputation levels on the basis of user contribution in the community.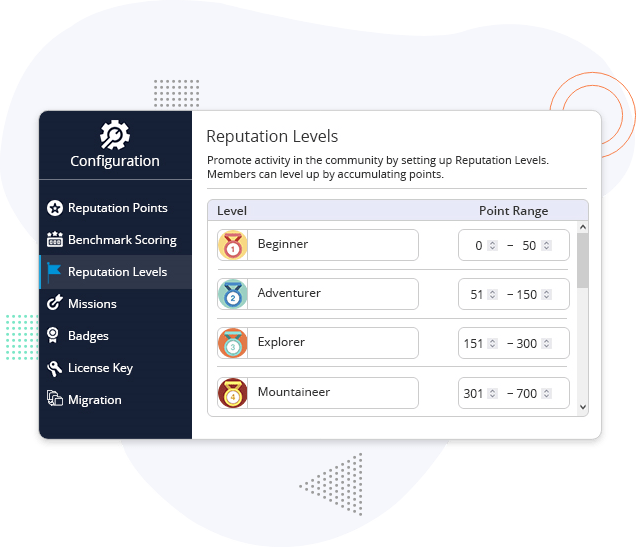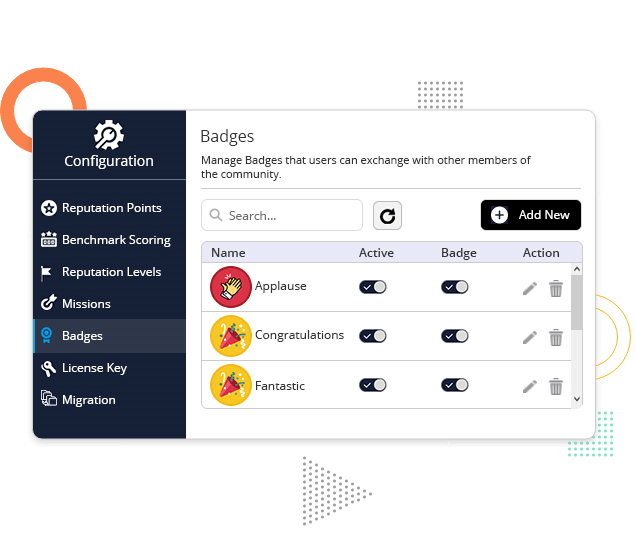 Set up a rewards system for users participating in the community with badges and avatars. While some users can earn some badges quickly, they can only earn the rest if other users appreciate their contribution. Choose from a set of pre-built ones or set your own badge.
Missions enable you to build responsibility among community users. Assign interactive ones for them to solve and also increase awareness about your products and services. Name missions, set criteria, and reward users with a mission badge, as a community manager.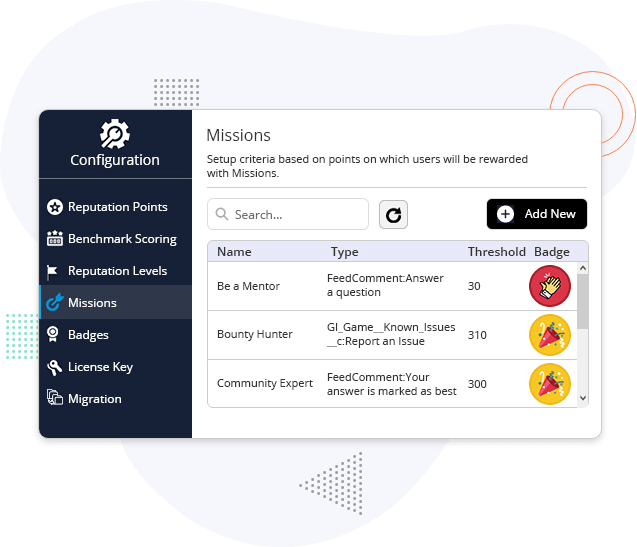 With interactive leaderboards, community users can view top scorers, view their points, rewards, badges, and more. Choose from multiple pre-built themes or build a customized one as per your requirements.
Migrating from basic Salesforce gamification to ScoreNotch is now super-easy. Migrate reputation points, levels, and badges, as well as earned points and badges. Bid goodbye to data loss woes with ScoreNotch.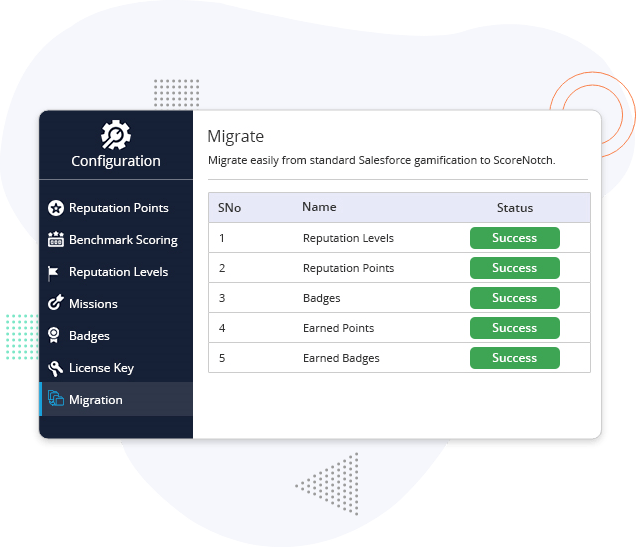 Tap Into the Power of Gamification to Ramp Up Community Interactions