Building a Custom Community Leaderboard for an Antivirus Software Company – A Success Story
Gamification has become critical for running successful online communities.
By implementing gamification techniques, online communities can become more active, and garner more user engagement.
Regardless of your subject matter or audience, gamification in communities can incentivize your members to participate, increase engagement, and lead to a more active community as a whole.
Salesforce Experience Cloud – A Popular Platform to Host an Online Community
Most organizations use Salesforce Experience Cloud to create engaging and dynamic online communities that can be managed efficiently.
The platform allows you to create branded community spaces with a range of customizations. Not only does it offer remarkable collaboration and integration capabilities, but also comes equipped with several functionalities, such as business integrations, engagement, and personalization.
However, while Salesforce Experience Cloud allows you to host a dynamic online community, it provides limited capabilities to gamify the user experience on your online community.
For instance, it allows you to only perform 10-15 basic gamification-related actions. Moreover, you cannot gamify other standard and custom objects.
At Grazitti, we realized the limitations of Salesforce Experience Cloud, thus our wizards developed a perfect solution, ScoreNotch!
Let's take a look at how ScoreNotch helped one of our customers, an Antivirus Software Company, build a custom community leaderboard.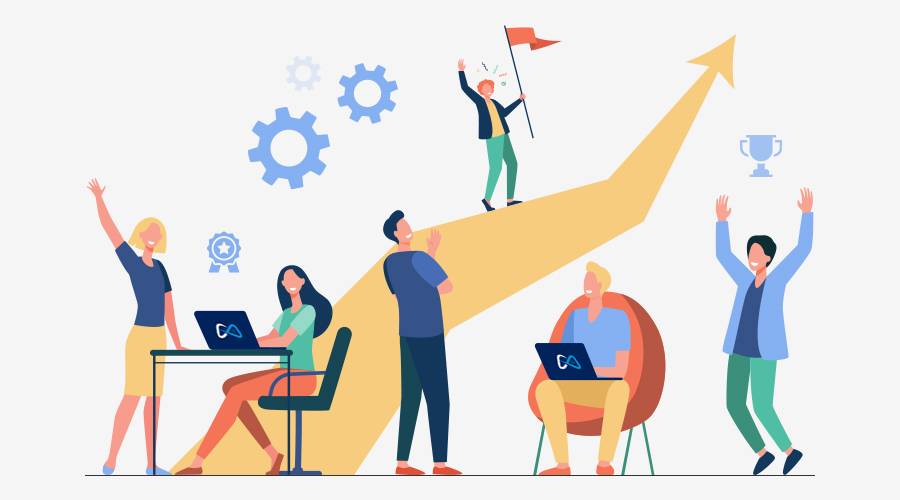 How It Began
The customer hosts an online community on Salesforce Experience Cloud. However, given the limited Salesforce functionality, displaying the community leaderboard on the basis of weekly or monthly user activity was challenging.
Moreover, they wanted to view the complete list of top performers in their community.
Thus, they needed a better and more comprehensive solution that addressed their business-specific needs.
What We Did
After taking a demo of ScoreNotch, they decided to use it to enable advanced gamification in their online community.
Thanks to ScoreNotch's interactive leaderboard feature, we configured rules and criteria in the backend. We also enabled the viewing of a customized list of community performers, along with their badges and missions, according to their requirements.
We helped them with a customized leaderboard and theme, as needed.
ScoreNotch also enabled them to
Create as many reputation levels as they need
Enable criteria-based scoring based on standard and custom objects
Track and measure user activities and engagement in their community.
To see the detailed objectives and outcomes, check out this case study
Want To Improve the Gamification in Your Salesforce-powered Community? Talk to Us!