Driving Online Communities With Dynamic Gamification
Gamifying your online community is an effective way of driving highly-engaging user experiences.
Did you know that the global gamification market is projected to grow at a compound annual growth rate of 32% by 2026?
As businesses realize the value that gamification brings to online communities, this market is only expected to expand further.
Now while Salesforce enables you to host your online community, there are limitations with regard to the extent to which you can gamify the user experience.
In this read, we look at challenges in community gamification, as well as how ScoreNotch enables you to dynamically gamify your Salesforce-powered community.
Let's begin!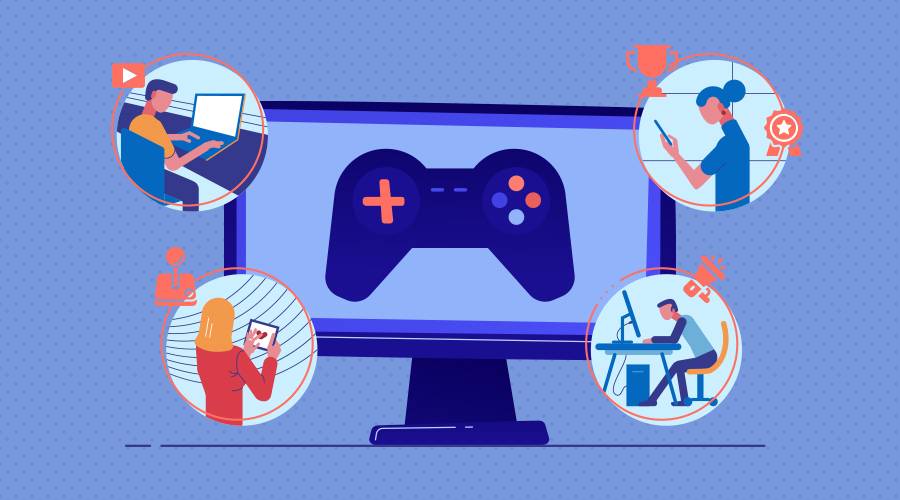 Limitations With Community Gamification in Salesforce
When hosting your community on Salesforce Experience Cloud, you can:
Only perform 10-15 basic gamification-related actions
Only gamify Feed Items and Knowledge-Base
Not gamify other standard and custom objects
Not customize your leaderboard with pre-built themes
View all users or historic scoring data
Overcoming the Limitations of Gamifying Communities
In order to address the limitations of gamification on Salesforce Community Cloud, Grazitti's Salesforce wizards have brewed up a magical solution, ScoreNotch.
This is a Salesforce-native and Lightning product that enables you to not only make gamification more dynamic, but take it up a notch.
Here's what ScoreNotch enables you to do:
Perform dynamic gamification-based actions
Gamify both standard and custom Salesforce objects
Customize the look and feel of leaderboards, such as font & background color, text, rows to be displayed
Power community gamification in Lightning Experience
Create as many reputation levels as you require
Enable criteria-based scoring based on standard and custom objects
Score leaderboards on a weekly or monthly basis and view all users
How ScoreNotch Enables You to Gamify Salesforce-Powered Communities
Feature
Standard Functionality
ScoreNotch
Compatibility With Salesforce Objects

Standard Objects

(Feed Items and Knowledge Base)

Standard & Custom Objects
Benchmark Scoring
Reputation Levels
Limited
Unlimited
Weekly & Monthly Leaderboard Scoring
Customizable Leaderboard Themes
Viewing Historical Data
Generating Reports About Engagament Data
Sending Customized Email Notifications for Engagements and Achievements
To Conclude
In this blog post, we looked at the challenges involved in gamifying your Salesforce-powered community, and how
ScoreNotch enables you to take it up a notch.
Gamifying your online community enables you to create fans, build brand advocates, collect feedback, conduct research, as well as provide superior customer support.
Power Your Online Community With Dynamic Gamification
References
Global Gamification Market, Forecast and Opportunities, 2026